Mindanao Microfinance Conference 2019
Posted on May 17, 2019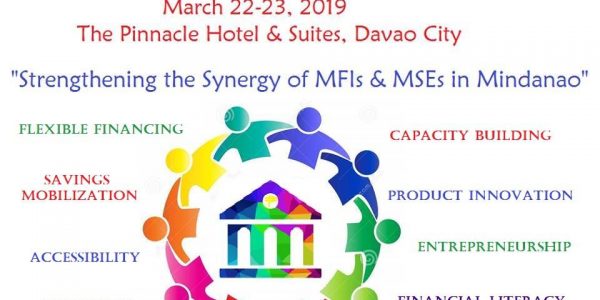 Event Start Date:
May 17, 2019
Event End Date:
May 17, 2019
Event Venue:

The Mindanao Microfinance Council (MMC) organized the Mindanao Microfinance Conference 2019 with the theme "Strengthening the Synergy of MFIs and MSEs in Mindanao" held last March 22-23, 2019 at the Pinnacle Hotel & Suites, Sta. Ana Ave., Davao City for microfinance practitioners and entrepreneurs to better understand the needs, current state of Micro-Small Enterprises and how both sectors could work together for sustainable economic growth.
Topics discussed during the Conference were as follows:
Understanding the Needs of Entrepreneurs to Attain Sustainable Growth;
ARMM Industry Clustering Capacity Enhancement Project of JICA-DTI;
Issues, Opportunities and Challenges in Developing MSEs in Mindanao;
Enhancing MSEs Competitiveness for ASEAN Market;
New Requirements in the GIS and Accreditation of Microfinance NGOs;
Impact of Microfinance on Agricultural Productivity of Agrarian Reform Beneficiaries;
Promoting Water, Sanitation & Hygiene Credit Program to Microfinance Clients.
The Mindanao Microfinance Conference 2019 was brought to you by:
EVENT PARTNERS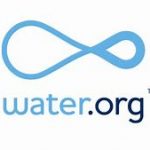 Founded by Gary White and Matt Damon, Water.org is an international nonprofit organization that pioneers innovative, sustainable solutions to the global water and sanitation crisis, giving women hope, children health and communities a future.
GCash is a BSP-regulated mobile money service that lets you buy load, purchase items, send and receive money, pay bills, and more using Globe, TM, or any other network.It's like having your wallet inside your phone giving you hassle-free and safer ways to go cashless. That's GCash!
MAJOR SPONSORS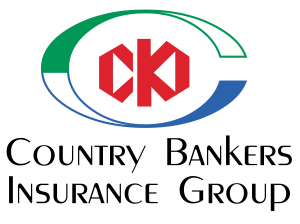 Country Bankers Life Insurance Corporation (CBLIC) is a full service insurance provider backed with over 50 years of reliable coverage in serving the needs of individuals, groups, rural banks and corporations. CBLIC is best known for its impressive performance and track record in making insurance accessible to thousands of Filipinos, especially in rural areas, through its solid partnership with rural banks all over the country since it was established on March 28, 1965.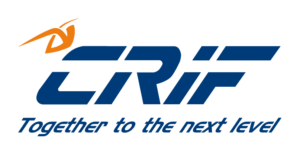 CRIF is a global company specializing in credit bureau and business information, outsourcing and processing services, and credit solutions. Established in 1988 in Bologna (Italy), CRIF has an international presence, operating over four continents (Europe, America, Africa and Asia).