Microfinance Practitioners Summit 2018
Posted on September 6, 2018
Event Start Date:
September 20, 2018
Event End Date:
September 21, 2018
Event Venue:

The Mindanao Microfinance Council cordially invites microfinance practitioners, financial institutions, government agencies and other stakeholders to attend the upcoming Microfinance Practitioners Summit 2018 to be held at the Pinnacle Hotel & Suites, Sta. Ana Ave., Davao City on September 20-21, 2018.
The theme for this year's summit will be on "Microfinance in Times of Instability", is being organized by MMC for microfinance practitioners and other financial institutions to have a better understanding on how to cope up with several pressing issues in our Philippine economy, particularly on the rising of prices of commodities, increasing interest rates, falling peso and other economic instability in our country that somehow affect both micro-entrepreneurs and microfinance institutions.
Topics for discussion on this summit will be as follows:
1.) Current Challenges and Opportunities in the Financial Sector;
2.) The Impact of Economic Instability to Microfinance Operations and MFIs Coping Mechanisms;
3.) Tax Incentives and Taxation of Microfinance NGOs, Banks & Cooperatives and Securing TIN of Microfinance Clients;
4.) Exploring Partnership between DSWD and MFIs to Develop Sustainable Livelihood Projects in Support for the 4Ps Program;
5.) Updates and Challenges in Implementing the Microfinance NGO Act and Accreditation;
6.) Assessment of ACPC's Program for Unified Lending to Agriculture (PUNLA) and other current programs;
6.) Pag-IBIG Fund's Proposed Partnership for Improved Social Protection;
7.) Product Development of Micro-Insurance by Mutual Benefit Associations and other Initiatives.
Featuring Microfinance Best Practices Forum:
1.) RAFI Micro-finance's Best Practices in Implementing Social Performance Management
2.) Transforming LIGHT MFI Operations Using Automated System.
Please click on the following links to download the Confirmation Sheet and Event Program.
The Microfinance Practitioners Summit 2018 is brought to you by: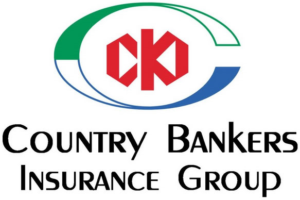 Country Bankers Life Insurance Corporation (CBLIC) is a full service insurance provider backed with over 50 years of reliable coverage in serving the needs of individuals, groups, rural banks and corporations. CBLIC is best known for its impressive performance and track record in making insurance accessible to thousands of Filipinos, especially in rural areas, through its solid partnership with rural banks all over the country since it was established on March 28, 1965.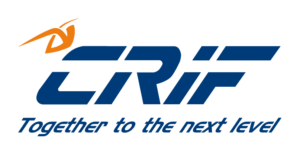 CRIF is a global company specializing in credit bureau and business information, outsourcing and processing services, and credit solutions. CRIF supports banks and financial institutions, insurance companies, telco and media, energy and utilities, businesses and consumers in over 50 countries.